Weddings are so special because each one is so different. We love getting to dive in deep with each client to fit their wedding needs. This wedding was super special and elegant! We absolutely loved the details. Let's take a deep dive into our favorite parts of the big day.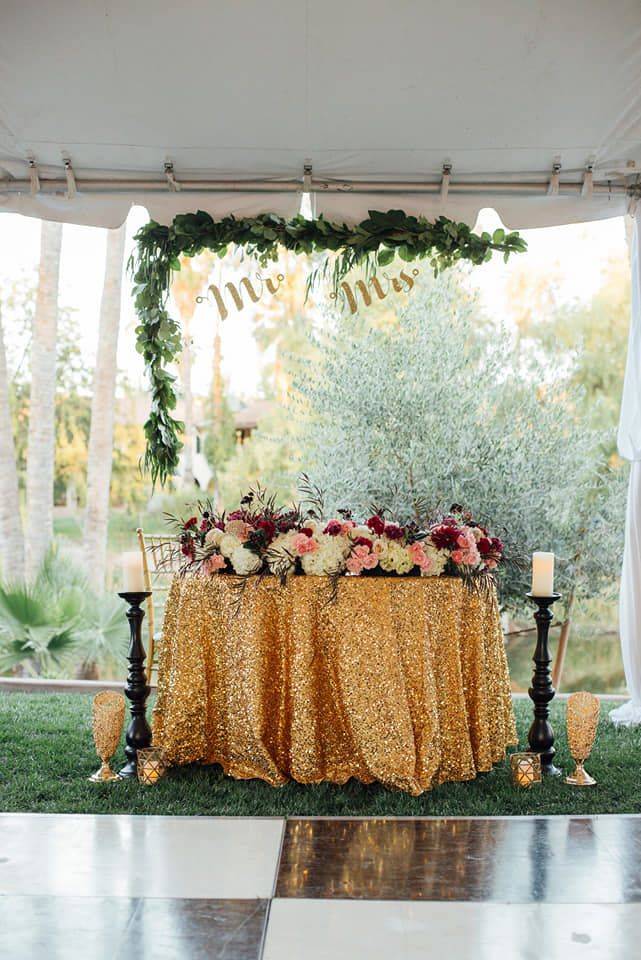 The gold
This day was golden all around. We loved the gold accents. It made the day extremely elegant. Plus with it being an outside wedding, the gold shimmered as the sun went down in the evening.
The vintage accents
This wedding reminded us a lot of a 1920s themed party. It had little vintage accents that just gave the perfect touch of class.
The outdoor venue
This private venue was a dream! We loved the river in the background at the ceremony! In addition the large pieces of furniture in the yard made for a high-class look.
What were your favorite parts of this wedding? If you are ready to start planning your wedding, contact Fairy Godmother today!