"Wedding Wednesday" is now taking a turn for the best, we are here to help the grooms!
We know how hard it is for some grooms to muster up the courage to pop the big question, and that is why we are dedicating this "Wedding Wednesday" to the boys!
According to Bridal Guide, even the most hopeless of romantics struggle with proposals, and Bridal Guide also brings forth the myth that you have to have a "BIG" proposal. One thing that grooms should always remember, is that this proposal is yours and to take the opinions of others (you'll get plenty) "with a grain of salt."
A few things to remember before you get down on one knee… Be sure to talk with your bride-to-be's parents, this is probably the most important tradition! Save up some cash, find out the correct ring size and most importantly be sure to know her style! These few details from BRIDES will help you pick a ring that she loves!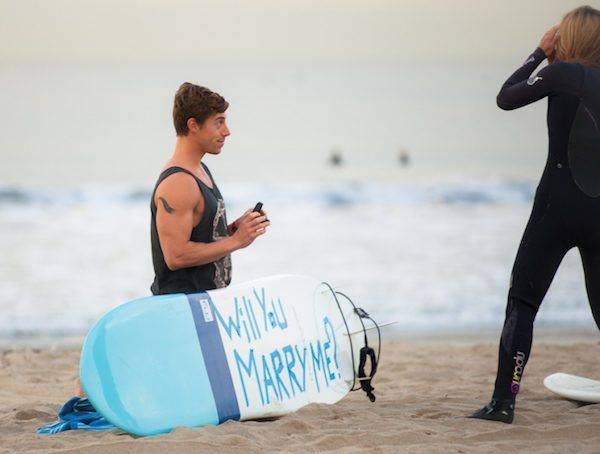 Now for the bigger details… Location, location, location! After you pick the perfect spot, you can now add in the extras. Professional photographers are always a plus! Remember, your proposal is supposed to be a surprise to your future spouse, how awesome would it be to have those memories forever??
Finally, the family and friends. You have to choose who to invite and who you will simply call afterwards. Another decision is if you'll have anyone around at all, or if it will just be an intimate evening between you and your beloved.
Whatever you decide, however you plan your proposal, the Fairies at Fairy Godmother are more than willing to help you through the entire process. Beginning to end, what good is magic if you do not get to share it?! Contact us today!